Brandfarliga Arbeten
Brandfarliga Arbeten is a new and modern form of training for everyone who works with factors where there is a risk that a fire may occur. The training meets the requirements of the insurance companies. 
All work that in some way causes heat, such as welding, soldering, drying, should be performed with fire safety in mind. Those who carry out temporary work where there is a risk of fire must undergo training to obtain the required permit.
Brandfarliga Arbeten training provides a valid certificate that is in accordance with the insurance companies' terms. Our training is also adapted to conditions in different industries. Those who attend training with one of our organisers acquire an understanding of risk situations in their workplace and can directly apply the knowledge in their work.
Do you want to become an instructor? click here
If you want to find an organiser of Brandfarliga Arbeten, click here.
In cooperation with
Brandfarliga Arbeten has been developed by SVEBRA and Sveriges Byggindustrier in consultation with Sweden's leading experts in the field. During the development of the training, several industries have participated in order to have it adapted to different work situations. Part of the goal of developing the concept has been to minimise administration and thereby make it more efficient for both organisers and operators.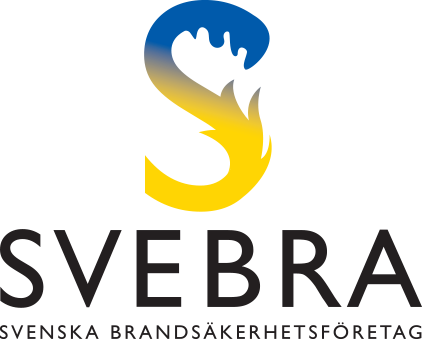 Boka din instruktörsutbildning